The FizzArrow Leather Machete Case
A rusty old machete, lovingly restored to it's former glory, needed a handmade leather sheath. That's where we came in. Handmade to fit, existing original case design followed as closely as possible. Great project to be part of.
©The FizzArrow Leather shopper
The FizzArrow Ladbroke LeatherCable Tidy
Genuine leather cable tidy, with solid brass or nickel Sam Browne stud fastener. Embossed with FizzArrow logo. Size is 80 x 30 mm. Just roll up your headphones and clip them in place. http://www.fizzarrow.co.uk/new-products/fizzarrow-cable-tidy
The FizzArrow Satchel
A new Bag for Life #lifetimeguarantee
Hand cut, from English Leather, machine stitched sides and the base is saddle stitched. One mobile pocket on the back, and a large slip pocket on the inside back, plus another mobile size pocket stitched onto the slip pocket. It has an internal leather base too. Made from British leather and the fixings are solid brass made in a UK foundry. Internal solid brass d-ring. Long adjustable, detachable shoulder strap, with solid brass snap hooks. The internal base is debossed with number, date and with owners initials too.
Approximate size 370 x 260 x 75mm. (100mm depth option if required)
Bespoke and made to order.
Please allow 4 weeks for production. Free delivery to UK mainland address.
£495.00 each
©FizzArrow leather dog collar. ©FizzArrow images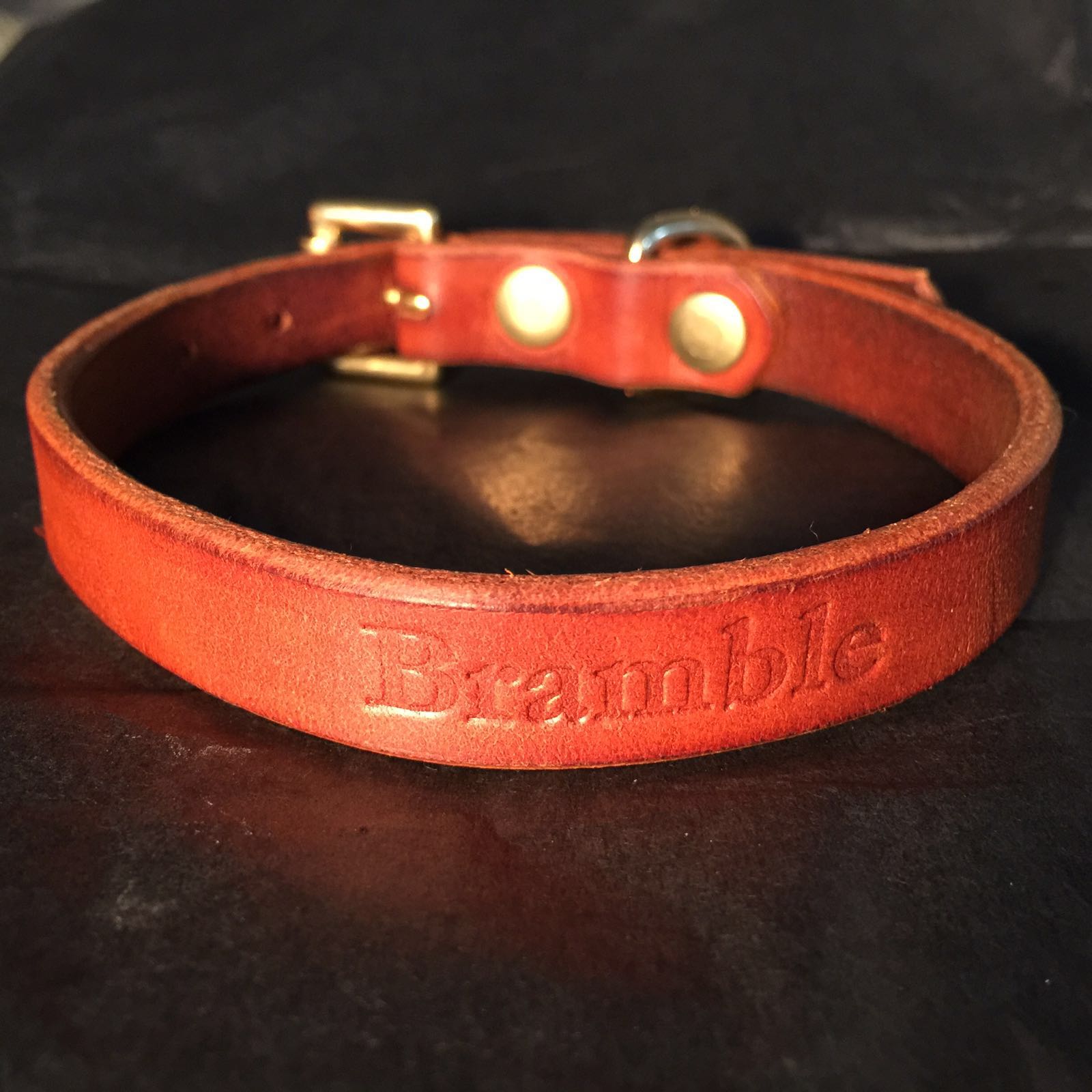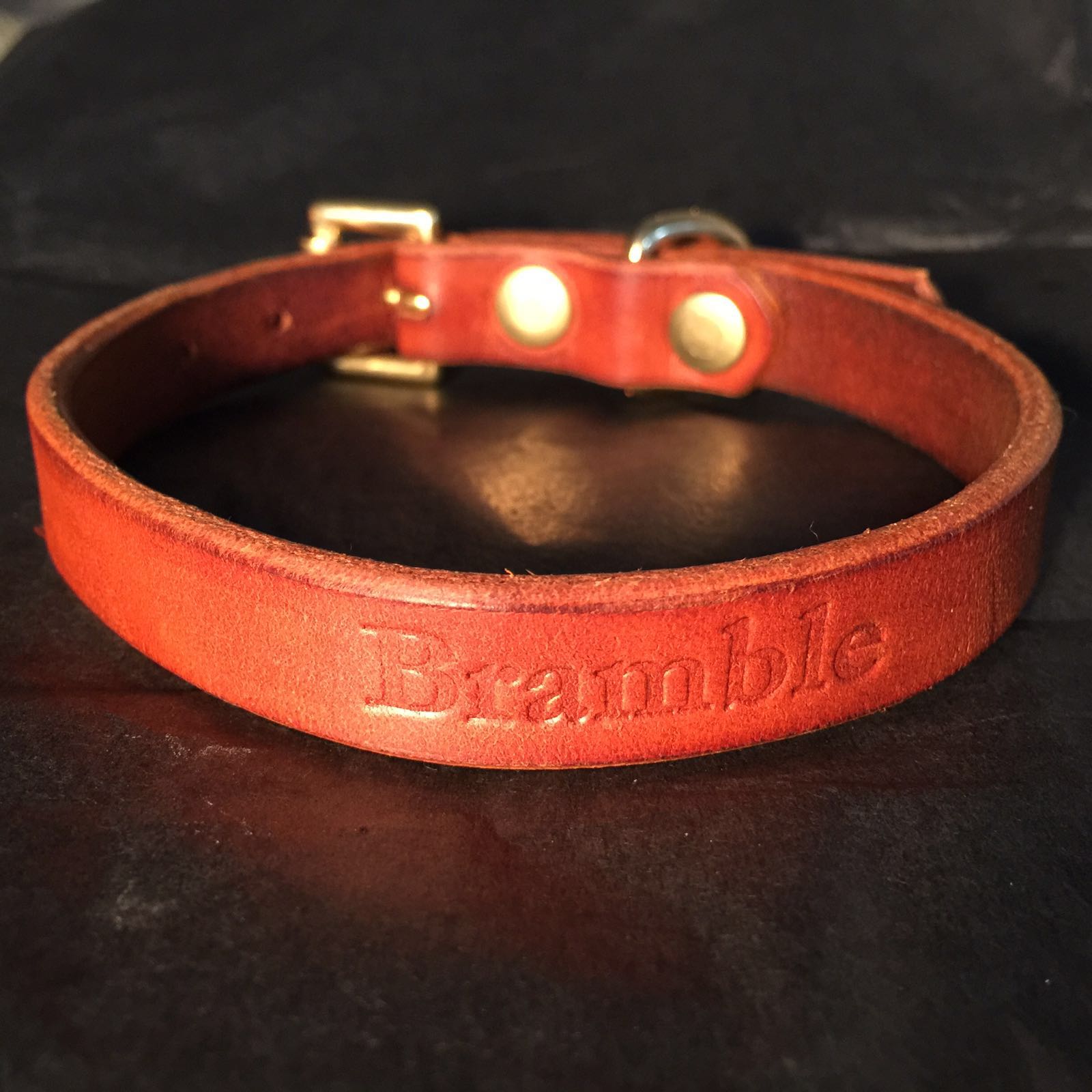 ©FizzArrow handmade & bespoke, veg tanned leather collar with solid brass fixings for the legendary Jack Russell that is (aka) Bramble of the Bell. For his owners Mr & Mrs Yapp's wedding.
©FizzArrow leather shopper, bespoke, hand made to order. Tan and dark brown leather.
©FizzArrow English Oak bark tanned leather drum stick holder. Click on above image for gallery of images.
Leather embossed wedding card. Personalised Mr & Mrs picture in oak frame. Click for other image. ©FizzArrow
Two tone leather toilet bag. ©FizzArrow Click on image to see other views
Leather tobacco pouch ©FizzArrow Click on image to see other views
Leather Drum stick case ©FizzArrow Click on image to see other views