FizzArrow Bespoke Corporate Leather Goods
We know how to make beautiful items that your staff or customers will be glad to receive, that they will always want to use and that come with a lifetime guarantee*.
Take a look at what we have been doing for our corporate customers.
Leather Luggage tags for Creative Blood Agency
Handmade by FizzArrow for Creative Blood. Handmade veg tanned leather luggage tags, for Creative Blood Agency. Bespoke.
#CreativeBlood #handmadeleathergoods fizzarrow.co.uk
A project for Luke Hughes, Furniture Designers, London.
The London furniture designers Luke Hughes, approached FizzArrow to work on a collaborative project. Their requirement was to produce ten handmade, bespoke leather cases for their salesforce team, made especially to house their table samples.
The finished leather case, fits the sample exactly, affording protection and stability for the product. The photos show work in progress for the first two protoypes, ironing out any design and production issues before the final eight cases are made.
The leather case is made from a vegetable tanned shoulder, hand cut, partly machine and partly hand stitched. Plus a smaller case within to house sample wood finishes. Edge dyed and waxed, polished. Bespoke.
@lukehughesco #lukehughes #furnitureinarchitecture
©FizzArrow Images for Luke Hughes
ME V ME
A collaboration project with Me V Me Clothing. British designed and made by FizzArrow. Handmade leather, canvas & linen Luxe Sports Holdall for Me V Me. Individually numbered on 3.5mm thick leather internal base. Leather outer base with sold chrome feet. Leather zipper pull tags. Leather shoulder comfort strap, Leather handle grips. Solid British made chrome fixings.
Canvas and leather drawstring shoe bags. Canvas outer rain bag. Genuine leather heart tags with grey hemp cord. Leather Yoga Mat Straps. Leather key rings. Leather clothing tags.
All made in Warwickshire, UK with Care, Leather & Love. https://www.facebook.com/mevmefitness/ https://www.mevme.co.uk/
Handmade vegetable tanned leather journals for the Chef's Guild for Fuller's Brewery. Individually numbered, dated and with the recipient's initials. FizzArrow RedThread spine stitching. Wrapped in black tissue tied with green & black bakers twine, with personalised leather tags, numbered and initialled.
Bespoke & personal.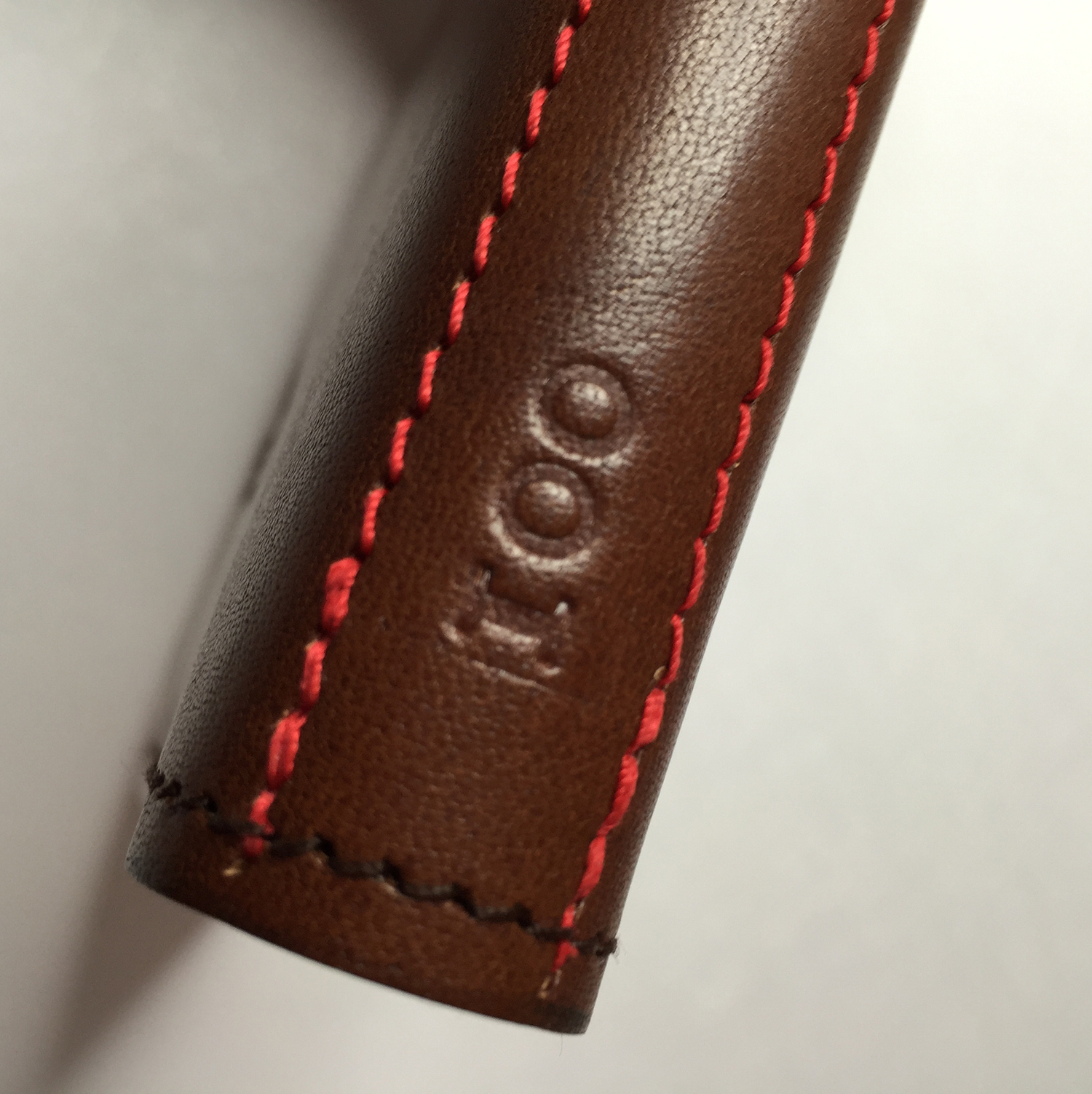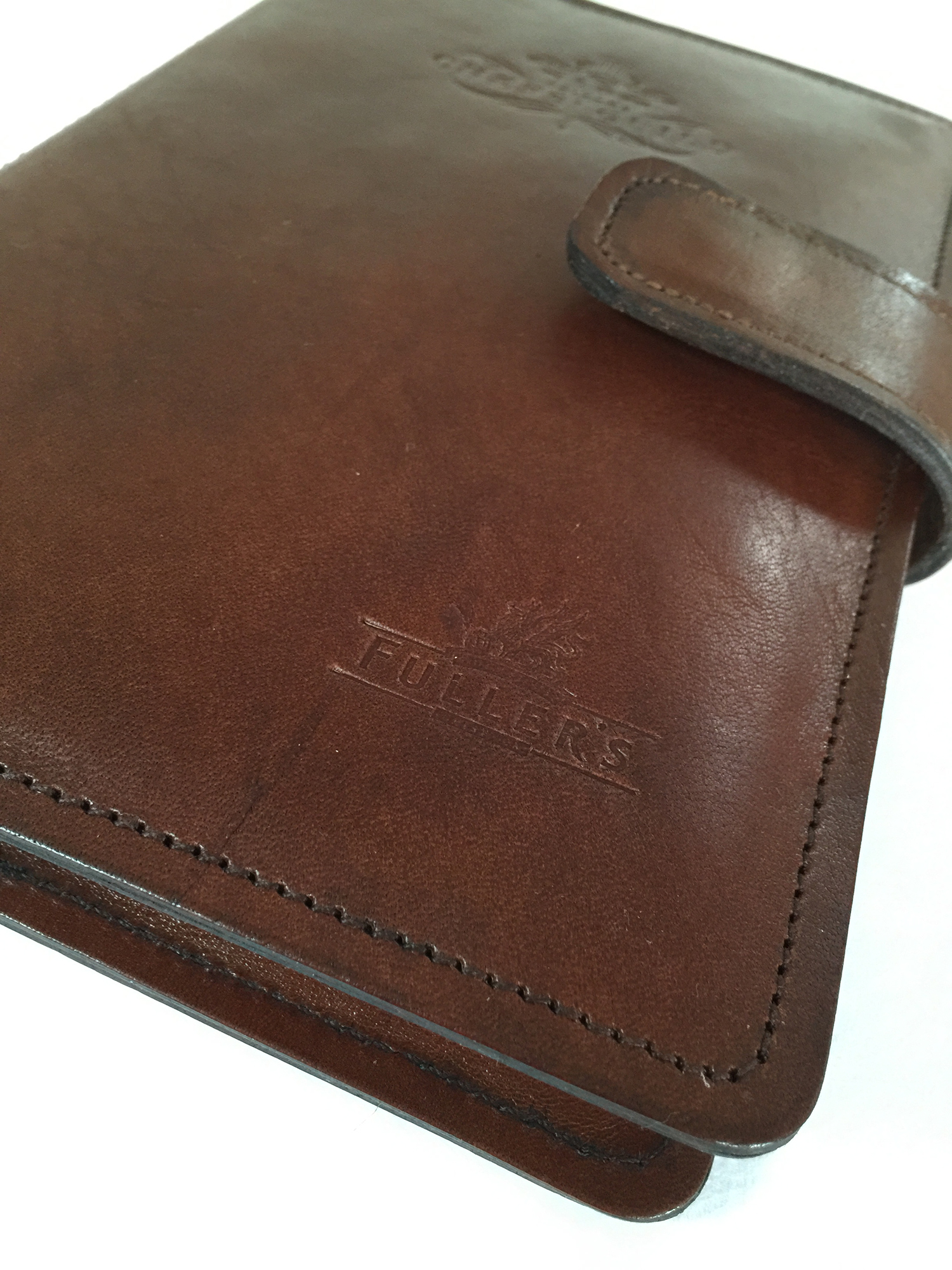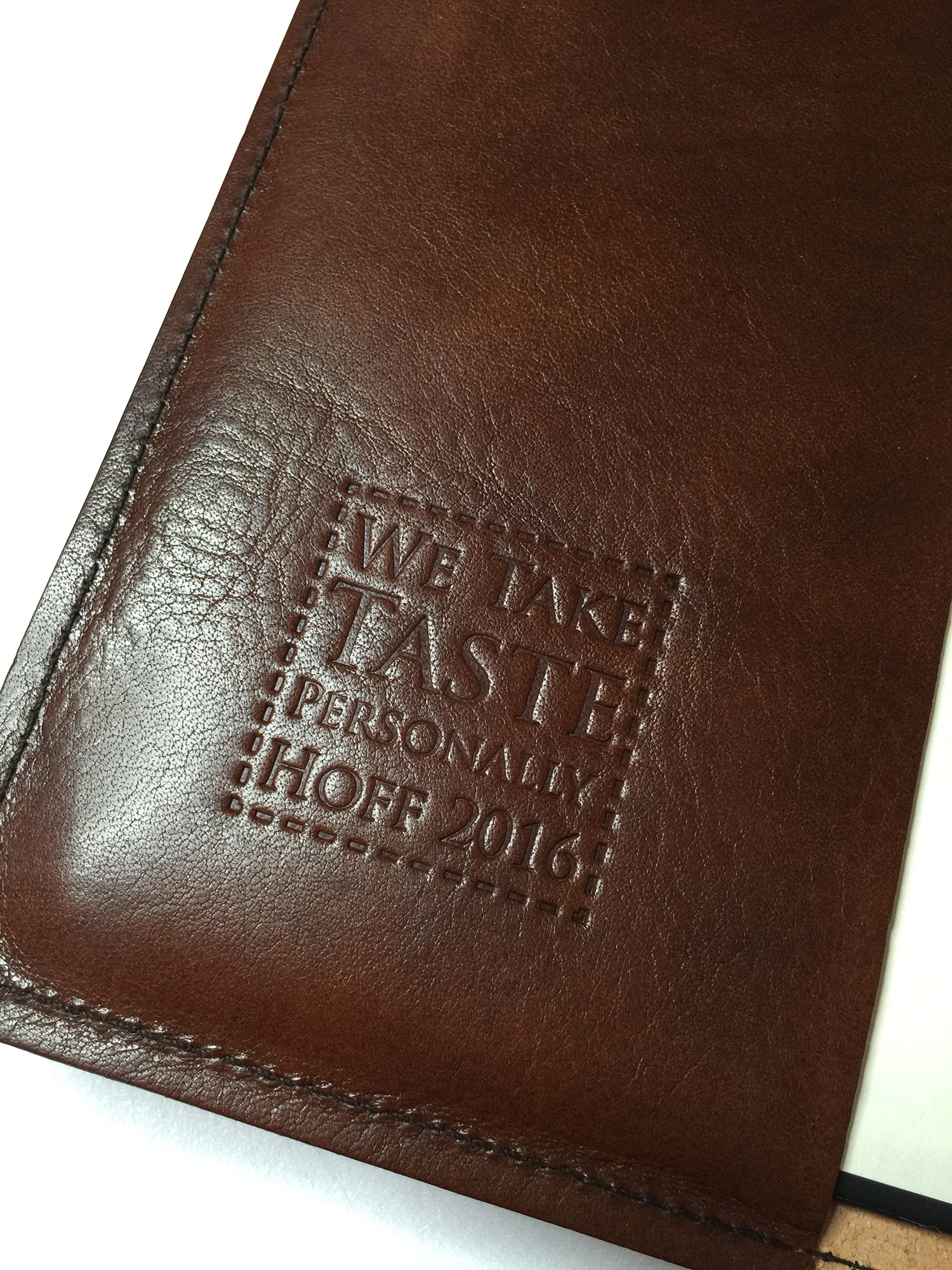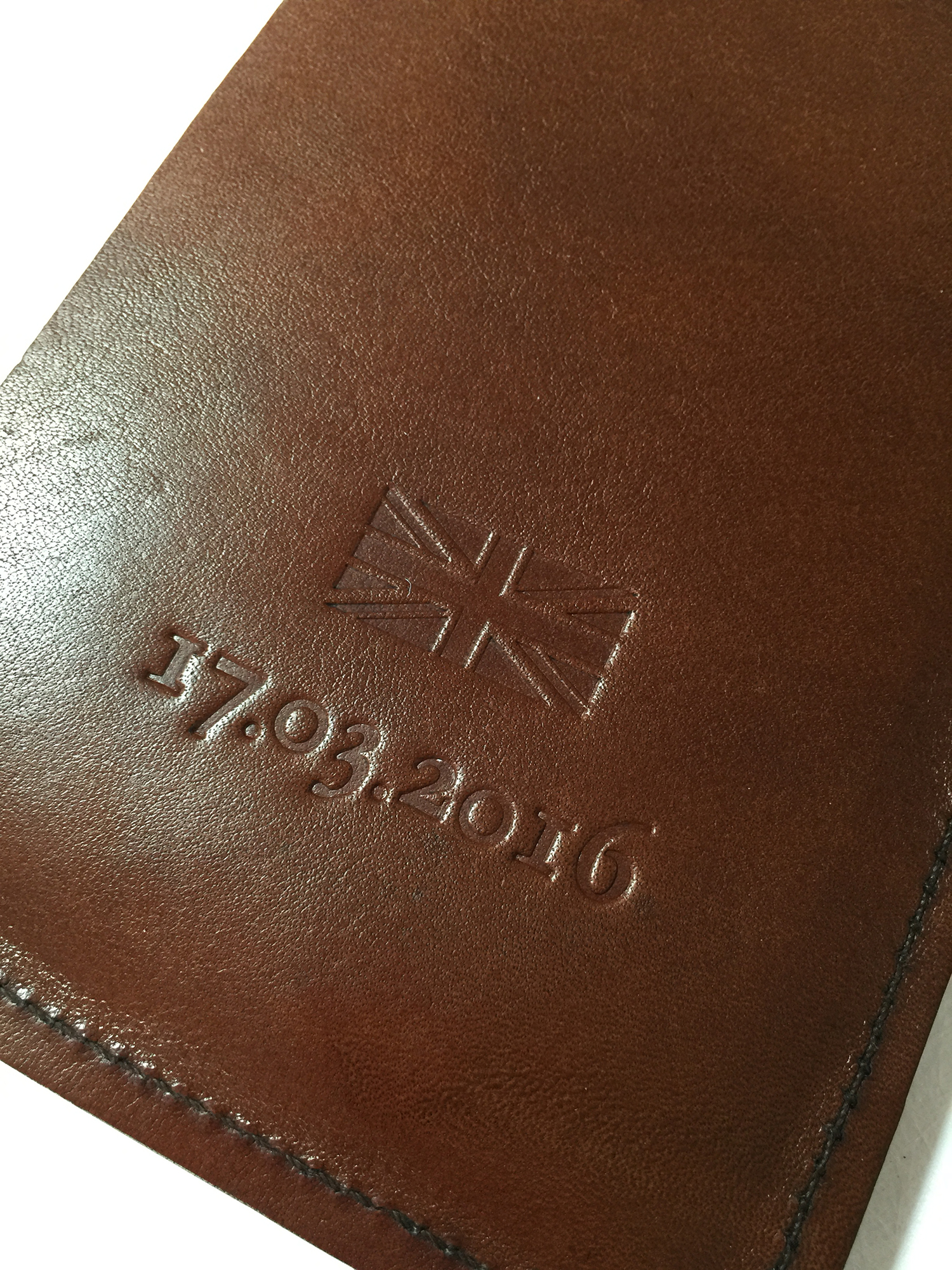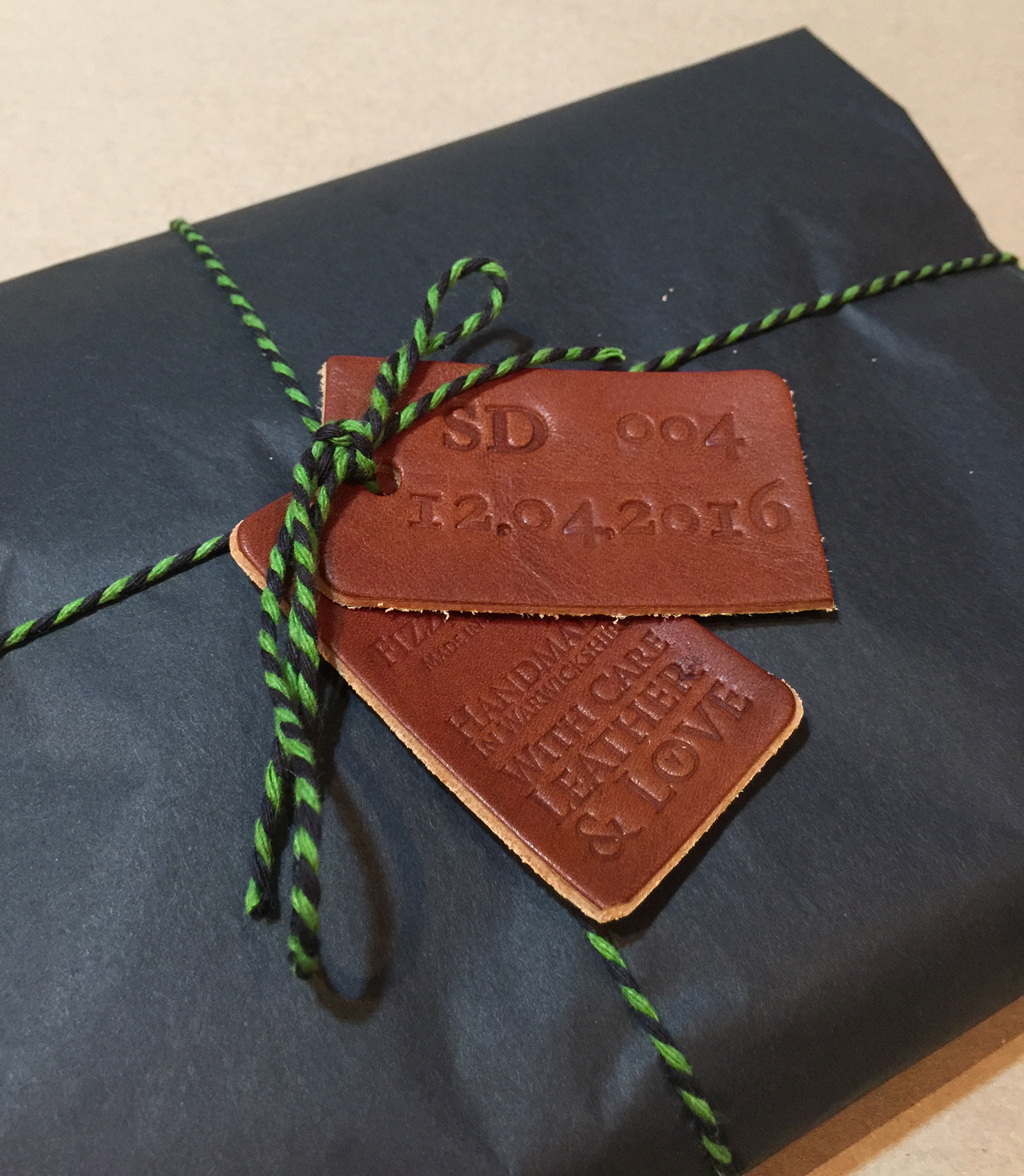 Handmade vegetable tanned leather key rings for Squab Removals part of the Squab Group. Made from leather with a solid brass split ring. Sent to customers after they have moved into their new home. Sent inside a specially designed new home card, individually calligraphed with recipient's name.
Bespoke & personal.
Carolina Bucci
FizzArrow leather watch straps for Jewellery designer Carolina Bucci. Made from Italian leather, gold foil blocked with gilt buckle. Used to measure client's wrist for their Woven Bracelets range, All Woven Bracelets are bespoke and made to measure.
Bespoke and personal.
*Lifetime guarantee of product life under normal use.
©FizzArrow Images